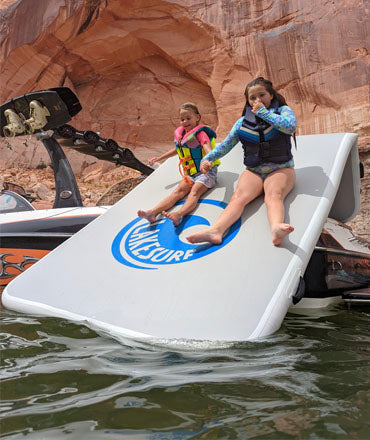 Slide Island
Brand new, patent-pending inflatable slide and mat in one! Easily switch between "Slide Mode" and "Mat Mode," so you can always stay in "Fun Mode!"
See Price and Details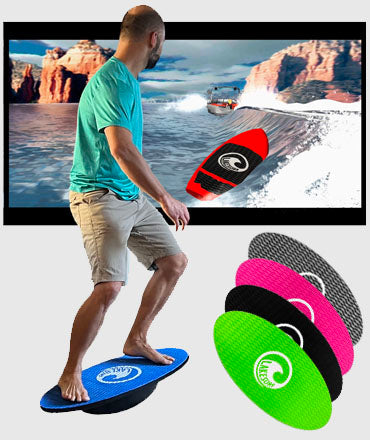 Lakesuf Balance Board
The ONLY balance board designed specifically with wakesurfing in mind. Precision-made with rugged materials for both comfort and longevity, this is the best balance board you've ever ridden.
Shop Now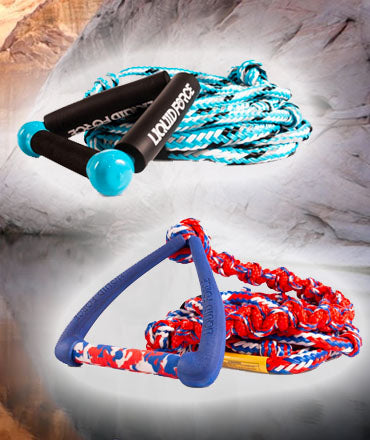 Surf Ropes and Handles
Rugged, floating ropes... comfy handles... great prices... we've got you covered. These ropes are built to last.
Shop Now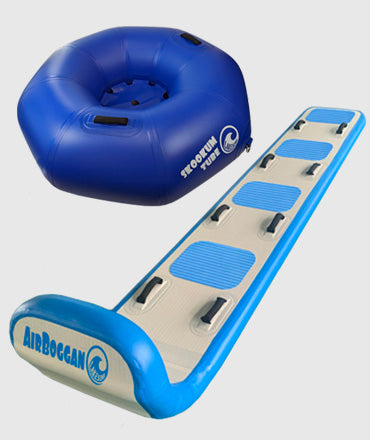 Multi-Season Inflatables
Maximize fun all year long with Lakesurf's rugged inflatables, designed for both water and snow. Though The Airboggan and Skookum tube are tough enough to take a beating for years, they're extra comfy to ride on!
Learn More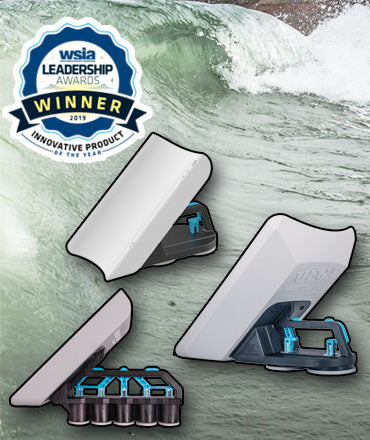 Wakesurf Edge Shapers
The award-winning Wakesurf Edge line of wakeshapers was designed by the engineers here at Lakesurf, and Licensed to Liquid Force. Learn why these shapers make a bigger wave than the other shapers out there.
Shop Shapers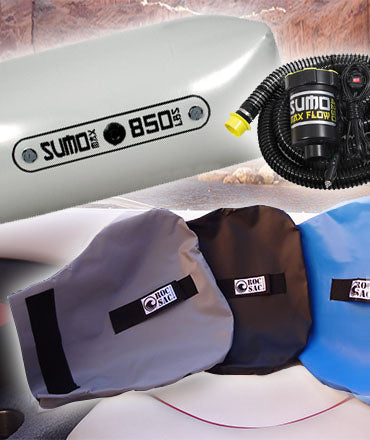 Ballast
Weighing in at a fraction of the cost compared to lead or steel bags, Roc Sac is also reusable - dump the rocks for a long trailer haul then fill up again at the lake. We also have the best prices on water bags and pumps.
Shop Ballast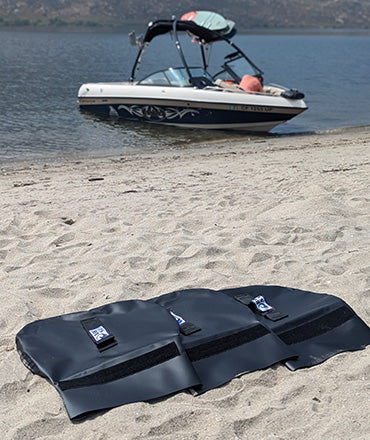 Roc Sac Ballast Bags
A fraction of the cost of other solid fill ballast bags, and versatile to boot! Fill yourself, or purchase pre-filled. Perfect for weighing your boat down for an amazing wake, or to anchor stuff down at the beach.
Learn More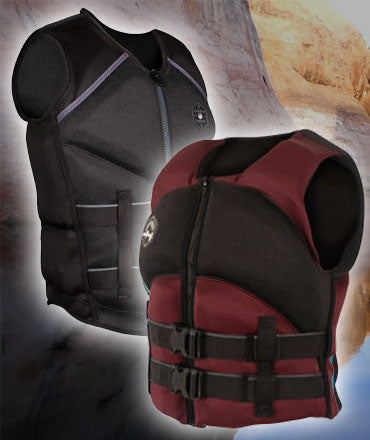 Life Jackets
The comfiest and most stylish CGA vests you'll ever find are right here! These vests bend easily in all the right places.
Shop Vests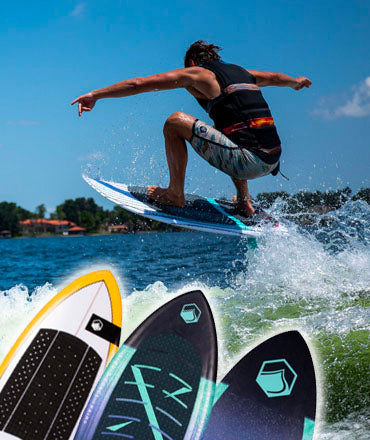 Wakesurf Boards
Premium wakesurf boards. As with all of our products, the price is set at or below the lowest price you'll find anywhere.
Shop Boards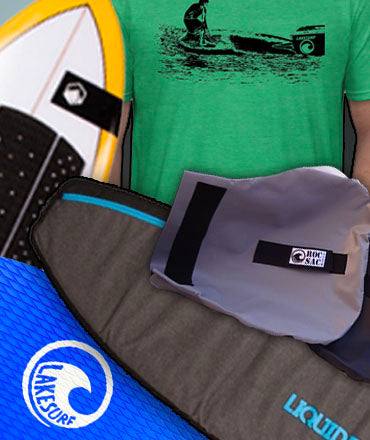 Clearance
Check out protective bags and other boating gear here. Let the world know you rip on a wakesurf board with a Lakesurf shirt!
See More
Let customers speak for us